Ohňostroje světové kvality!

Pyroefekty se jako první firma v ČR zúčastnila mezinároního festivalu Penghu Tchaj-wan! Video si můžete prohlédnout v naší galerii.

We specialize in professional fireworks and special pyroefekty

Pyroshows for interior and exterior
We realize professional fireworks for both exterior and interior. We are specialized in fireworks synchronized to a soundtrack.
More information...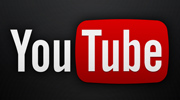 We provide both fire effects (fountains, pillar smoke) as well as interior fireworks
Our specialty is music and stage effects are tailor-made to your specifications. Thanks to our technologies surprise you precision and perfect timing.
More information...

Why choose our services?
We do fireworks and special pyro effects with full service!
Our main goal is to be professional and safe
Over 10 years of exeprience
Stage pyro and Fireworks synchronized to music specialist
For larger scale fireworks we offer computer visualization of your fireworks
Both outdoor and indoor fireworks

We operate across the whole of EU.

Laser-show
Even our basic tailor-made fireworks are fired from three bases and are controlled from a remote-controlled station!
Our fireworks are not about length but about the quality of execution!
Our pyro-show is always mind blowing for the whole crowd!
Our PYROMANAGER is present at all tailore-made events!
We use the latest launching technology!
Book us for your celebration, wedding, B'day party, anniversary, concert, movie projection etc. We will creat an unforgettable experience!